Immigration Attorney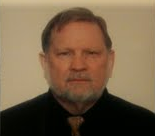 The law office of Robert A. Murtha, Jr. provides expert immigration law services: from green cards, to work visas; from labor certification, to help in gaining asylum. We thoroughly understand U.S. Immigration and Nationality law, and represent clients across the United States and around the world. We are especially proud of our successes at winning labor certifications and green cards for our clients.
Services
During 25 years in business, we have assisted many thousands of clients. To facilitate understanding, our staff speaks English, Spanish, Hindi, Punjabi, Urdu, and Bhojpuri. Our work has won the trust and often the friendship of our clients. We are honored by our many clients who have recommended us to their friends and family.
Visa Categories
Our catalog of popular visas and application process.
Learn More
FAQs
Probably not. Unless you entered on a restrictive C, D or J visa, you should be able to file for "Adjustment of Status" and have your green card processed in the U.S.
Probably not. If an approvable petition was filed for you prior to May 1, 2001, however, you can adjust status. Your spouse may file an immigrant visa petition for you. The approved petition will be sent to a consulate (usually in your country) which will schedule you for an interview. Because you resided at least 180 days unlawfully in the U.S. you will be banned from returning for three years. If unlawful residence was at least one year you will be banned for 10 years. In either case, you would be permitted to allege extreme hardship to a U.S. resident or citizen's spouse, child or parent and ask for a waiver.
Probably, but you'll have to wait for your priority date. Currently brothers and sisters of U.S. citizens must wait for more than ten years. If you leave the U.S. before then, you will be subject to the 3 or 10 year bans. If you fall into ICE's hands before you can file for adjustment, you will be subject to removal.
More FAQs
Our Team